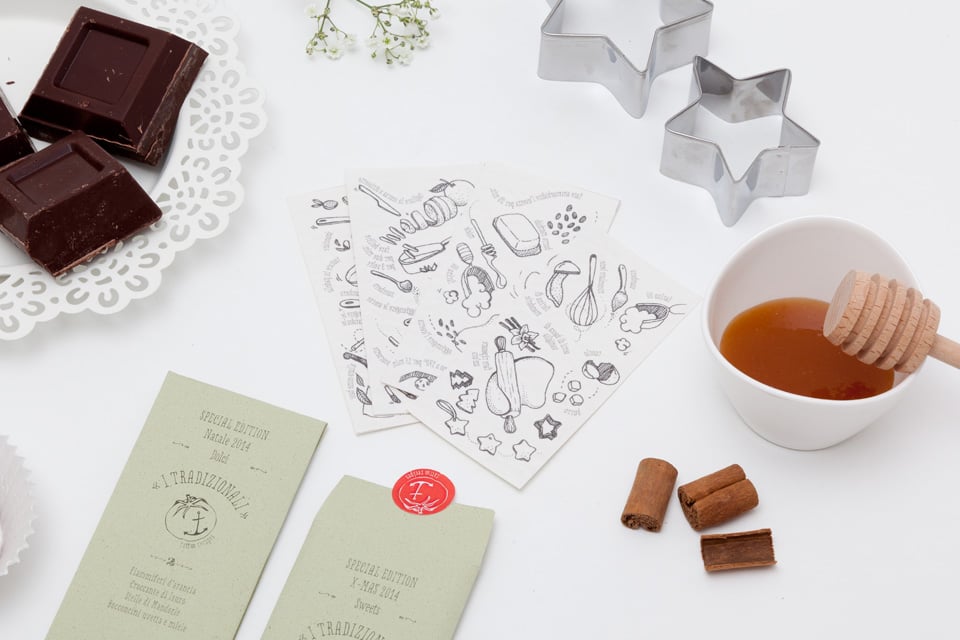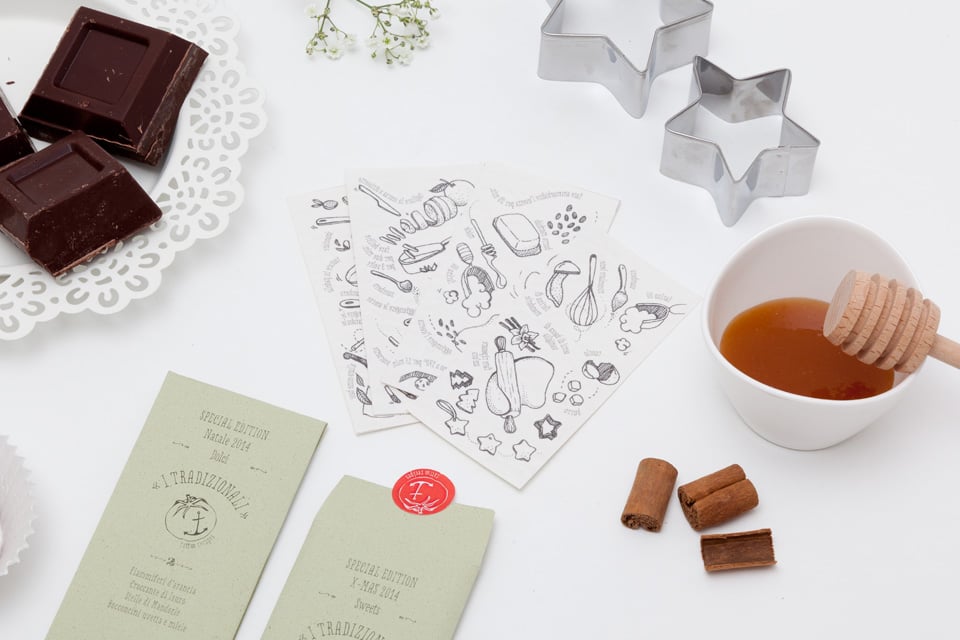 Xmas edition 2014_Sweets
by I Tradizionali
€10.00 / Sold Out
This pack is an invitation to make Xmas presents with your hands, following the four recipes to have awesome sweets to give to friends.
The recipes are collected in a light green envelope, given by Kiwi paper, by Favini's Crush collection.
Recipes selection:
Orange Matchsticks, Laurel Croccante, Almonds Stars, finally, Raisin and Honey tidbits.